YOUR REVENUE COULD DOUBLE…
BY GETTING YOUR BUSINESS SEEN BY THOUSANDS OF POTENTIAL CUSTOMERS…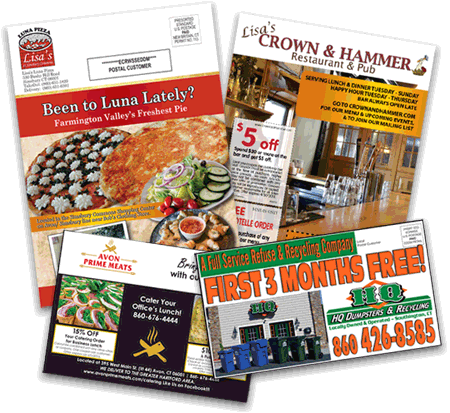 Direct Mail Advertising still boasts one of the highest returns in targeted marketing. The Direct Marketing Association (DMA) has found that direct mail boasts a 4.4% rate of return, compared to email's average response rate of only 0.12%. (Source: www.dmnews.com).
This means that Targeted Direct Mail still out performs Digital & Social Media Marketing by 36 to 1. Why would you want to pass up an opportunity to reach 36 times more customers?
If you are interested in seeing what a Direct Mail Campaign can do for your business, please give us a call at 860-681-4943 or email us today.