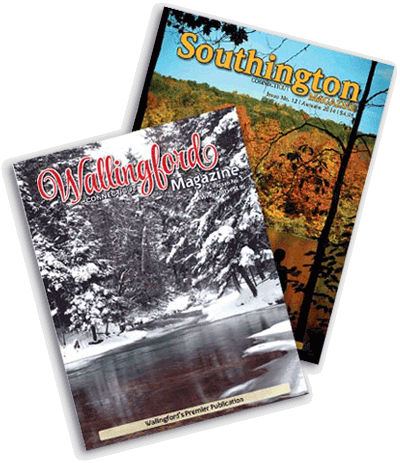 RDS Media is dedicated to publishing beautiful, full-color, high-end town magazines with well-written articles, gorgeous photos and stylish advertisements from local businesses. Our professional design team creates elegant and delightful magazines that are pleasing to read.
We bring a unique style that integrates our ads around interesting stories and interviews, creating the best possible exposure for our advertisers. The Cheshire, North Haven, Southington & Wallingford Magazines are delivered free to more than 70,000 homes and 1,000s of businesses five times a year.
Learn more about the rich histories of these Connecticut towns and take part in our popular "Where Is It" Contests to show your knowledge of locations you have visited.
If you are looking to create a magazine for a niche market, let us help you turn that dream into a reality. Contact our team for more information about the development process.